Frequently asked questions
How do I create SRV records (e.g. for Lync)?
This is an advanced DNS change, you can access these via "Show advanced settings" in the
DNS control panel
.
---
Example
Host name
TTL
RR type
Pri/Weight/Port
Data
.myname.no
---
Microsoft specific notes
Microsoft specifies "service" and "protocol" in their manuals, e.g. for Lync Online. In SRV records, these are a part of the host name. If "service" is _sip (actually SIP) and "protocol" is _tls (actually TLS), this is written as in the above example.
---
Example 2
This is how a complete setup for Office 365 might look like: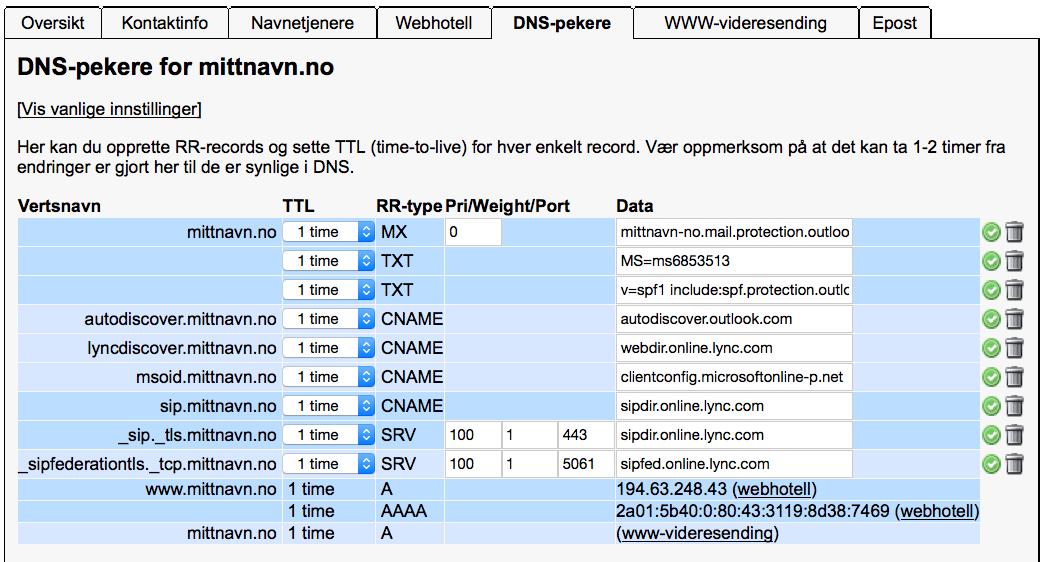 See also: